UNICOMM Project
Unicomm Project – university community active participation project
The project's primary goals are to identify the trends and elements that encourage the inclusion of inclusive and active student participation, to strengthen students' competencies so they can fully engage in the inclusive HEI community, and to develop guidelines and recommendations for the organizational structures of European higher education institutions in light of the current uncertain climate and rapid change.
---
The project's concept is based on the idea that higher education institutions (HEIs) are about more than just academic study and research, and that all students and employees at HEIs should feel valued and inspired to participate in the activities that are significant to them. For students who have completed the majority of their coursework online and are unsure of what their future in higher education will entail, we make an effort to restore their sense of community within the HEI.
We will first examine the variables impacting the development of the relationship between students and the institution using a survey carried out at European HEIs. The investigation will pinpoint issues crucial to students that are related to values that matter to them personally, as well as the driving forces behind their participation in extracurricular activities provided by the institution.
Second, through in-person and online trainings, we work to improve the skills and competences of actively participating students and staff, as well as to promote the growth of the university community. The worldwide peer-coaching group, which is a type of professional learning community, will be developed and put into operation in order to get deeper understanding of the situation of the employees who are assisting students' involvement. Another outcome will be the creation of a number of podcasts.
The ultimate goal is to introduce new methods to engaged student participation into European higher education frameworks. High-quality strategies for promoting student participation at European HEIs will be developed as a result of student-led initiatives supported by the participating institutions. Regardless of whether students are being taught offline or online, there are approaches that will maintain quality.
The project's findings will be compiled and presented in the form of video lessons on how to start and manage student initiatives as well as a handbook with instructions and suggestions on how to grow and improve the university community in the face of unforeseen circumstances and quick change.
PROJECT CO-FUNDED BY THE EUROPEAN UNION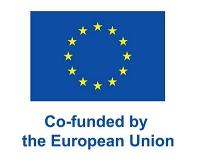 PROJECT COORDINATOR: UNIVERSITY OF WARSAW, Volunteer Centre of the University of Warsaw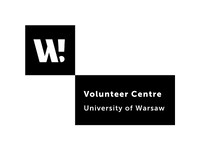 PROJECT PARTNERS:
FH OO STUDIENBETRIEBS GMBH, Austria


EUROPEAN STUDENTS' UNION, Belgium


PALACKÝ UNIVERSITY OLOMOUC, Czech Republic